An easily customized portal for Teams
Everything in one place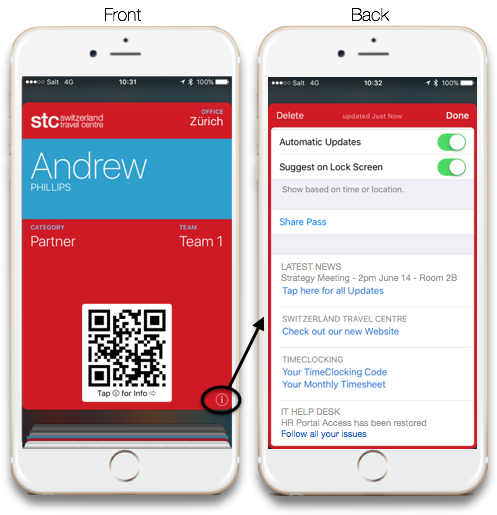 Easy logins
Team discounts
Office news
Presentations
Maps & contacts
Direct messaging
Special alerts
Services
HR Info
Staff schedules
Timeclocking
IT Help Desk
Visitor management
Meeting Rooms
Hot Desks
Events
A mobile experience especially for your Team
Without needing to develop your own App

I can never find stuff on our intranet
My team doesn't read urgent emails on time
Too many logins to remember!
I forgot my Staff Badge .. they wouldn't give me my discount again
What's my latest work schedule?
I forgot my TimeClocking card again
What's up with my IT HelpDesk request?
Who's coming to Friday's Staff Event?
Where are the new training videos?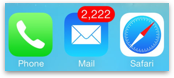 Easy access to all employee services in one place
Straight-to-the-pocket team communications
Find the most important stuff on your intranet
Accurate work schedules - distributed on time
Well-managed discounts for employees & partners
Time & cost savings for Teams, HR, IT + others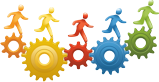 Create Multiple Groups
Office Locations & Divisions
Teams, Visitors, Partners & VIPs
Add TeamPass content per Group
Newsletters, Presentations, Reports
Intranet access
Training videos
Maps & contacts
TeamPass Activation
Control staff access
Provide staff discounts
Messaging & Alerts
Send to individuals or groups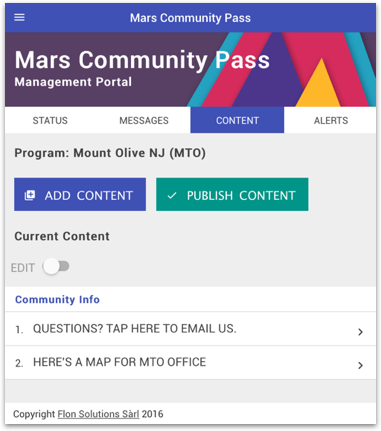 Team Leader Portal via FlonMaster
Add / update users
Manage messaging, content & alerts
Get reports & analytics

Add these premium modules to your TeamPass
Scheduling
Timeclocking
Timesheets
Custom forms
Team profiles
ID management
Track & incentivize
Team referrals for
your Organization's promotions & events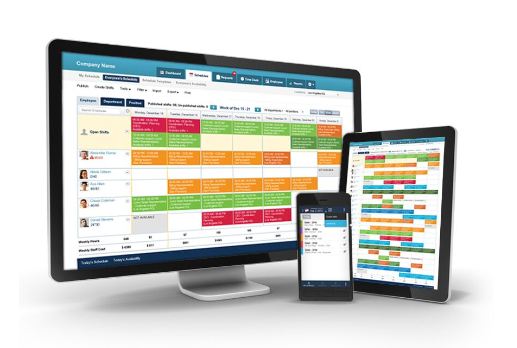 Include links to other Passes
Coupons, Events, Brochures
for your Team, Visitors & Partners



FLON SOLUTIONS Sàrl
Mobile Consumer Engagement





LIVE DEMO
Contact us - see how Digital Wallet Promotions will benefit your Business!

© 2017 Flon Solutions Sàrl